Ed Bueler's Research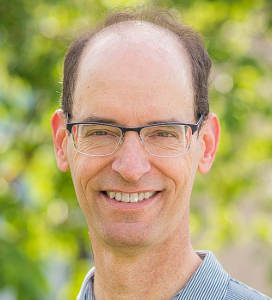 My interests include ice flow, partial differential equations, variational inequalities, and the numerical analysis thereof including the PETSc, Firedrake and PISM open source software projects.

Book and book chapter
E. Bueler

,

PETSc for Partial Differential Equations: Numerical Solutions in C and Python

, SIAM Press 2021. Supporting codes at github.com/bueler/p4pdes.

E. Bueler

, "Chapter 8. Numerical modeling of ice sheets, streams, and shelves," in

Glaciers and Ice Sheets in the Climate System: The Karthaus Summer School Lecture Notes

, A. Fowler and F. Ng editors, Springer 2021
Papers in applied mathematics: numerical ice sheet modeling

See my current CV (PDF) for this still-growing set of papers.

Papers in applied mathematics: delay differential equations and their numerical analysis

Papers in mathematics
Bueler (1999) was my thesis. See
Erratum
for Theorem 3.4:
PDF
,
DVI
. Confirmation of conjecture 6.3, the second of three in the paper, appears in
Gong & Wang (2001), Quart. J. Math
. A counterexample to my conjecture 1.1 was given by
G. Carron (2007), Proc. AMS
. Conjecture 1.1 should have added the hypothesis "
M
is topologically tame" (i.e.
M
is homeomorphic to the interior of a compact manifold with boundary), the hypothesis considered in Bueler & Prokhorenkov (2002)
above.
Reviewed conference proceedings, commentaries, and short notes

W. Lipscomb, R. Bindschadler,

E. Bueler

, D. Holland, J. Johnson, and S. Price,

A Community Ice Sheet Model for Sea Level Prediction: Building a Next-Generation Community Ice Sheet Model, A Workshop Held at Los Alamos National Laboratory, Los Alamos, New Mexico, 18-20 August 2008

, Eos, Transactions, Americal Geophysical Union, 90 (3), 23.


E. Bueler

,

Lessons from the short history of ice sheet model intercomparison

, The Cryosphere Discuss., 2, 399-412, 2008.
Butcher, E. A., V. Deshmukh, and

E. Bueler

, Center manifold reduction of periodic delay differential systems, Proceedings of the ASME 2007 International Design Engineering Technical Conferences & Computers and Information in Engineering Conference IDETC/CIE 2007, Las Vegas, Nevada, September 2007.
Butcher, E. A., P. Nindujarla and

E. Bueler

,

Stability of up- and down-milling using a Chebyshev collocation method

, Proceedings of ASME IDETC/CIE 2005, Long Beach, CA, September 2005.
Averina, V., I. Kolmanovsky, A. Gibson, G. Song and

E. Bueler

, Analysis and control of delay-dependent behavior of engine air-to-fuel ratio,

Proceedings of the IEEE Conference on Control Applications, Toronto, August, 2005.

Butcher, E. A., H. Ma,

E. Bueler

, V. Averina, and Z. Szabo, Stability Analysis of Parametrically Excited Systems with Time-Delay, Proceedings of 19th Biennial Conference on Mechanical Vibration and Noise, ASME DETC 03, Chicago, September 2003.
Funded research projects
Ed Bueler (PI), Mark Fahnestock (Co-I), Andy Aschwanden (Co-I), and Constantine Khroulev (senior personnel),

Understanding measured variability in the Greenland ice sheet using the Parallel Ice Sheet Model (PISM)

, NASA Modeling Analysis and Prediction, grant #NNX13AM16G, $700K, 2013--2017.
Ed Bueler (PI), Regine Hock (Co-I), David Maxwell (Co-I), and Martin Truffer (Co-I),

A high resolution Parallel Ice Sheet Model including fast, sliding flow: advanced development and application

, NASA Modeling Analysis and Prediction, grant #NNX09AJ38G, $994K, 2009--2013.
Craig Lingle (PI), Ed Bueler (Co-I) and Dave Covey (Co-I), Ice Sheet Modeling, A science team component of Polar Radar for Ice Sheet Measurements (PRISM), NASA Cryospheric Sciences Grant # NAG5-11371, $436K, 2003--2008.

Eric A. Butcher (PI) and Ed Bueler (Co-PI), Symbolic Stability and Bifurcation Analysis of Time-Periodic Differential-Delay Equations: Applications to High-Speed Machining Models, NSF Award # 0114500, Division of Civil and Mechanical Systems, $205K, 2001--2004. See separate page on DDEs.
Preprints and Technical Reports

Ed Bueler and Jed Brown,

The shallow shelf approximation as a "sliding law" in a thermomechanically coupled ice sheet model

, preprint arXiv:0810.3449, 2008.
Ed Bueler,

An exact solution to the temperature equation in a column of ice and bedrock

, preprint arXiv:0710.1314, 2007.
Ed Bueler and Jed Brown,

On exact solutions for cold, shallow, and thermocoupled ice sheets

, preprint arXiv:physics/0610106, 2006.
Ed Bueler, Craig S. Lingle, Jed A. Kallen-Brown,

Computation of combined spherical-elastic and viscous-half-space earth model for ice sheet simulation

, preprint arXiv:physics/0606074, 2006.

Chebyshev collocation for linear, periodic ordinary and delay differential equations: a posteriori estimates

, arxiv.org/abs/math.NA/0409464, 2004

Ed Bueler, Craig Lingle, Jed Brown, Dave Covey, and Latrice Bowman, Exact time-dependent similarity solutions for isothermal shallow ice sheets, UAF DMS Technical Report 04-01, 2004. (20 pages, 406 KB, PDF)

Construction of steady state solutions for isothermal shallow ice sheets

, UAF DMS Technical Report 03-02, 2003. (7 pages, 183 KB, PDF)
Ed Bueler and Eric Butcher, Stability of periodic linear delay-differential equations and the Chebyshev approximation of fundamental solutions. UAF DMS Technical Report 02-03, 2002 (33 pages: PDF).
Numerical approximation of a two--dimensional thermomechanical model for ice flow, UAF DMS Technical Report 02-02, 2002. (51 pages, 449 KB, PDF)
Dirac operators as "annihilation operators" on Riemannian manifolds, 2001 (8 pages: PDF ).
Number operators for Riemannian manifolds, arxiv.org/abs/math-ph/0104022, 2000.
Computer programs and packages
with Constantine Khroulev, Andy Aschwanden, Jed Brown, and many others, PISM, a Parallel Ice Sheet Model

I have

Matlab

codes for exact solution-based test cases for verifying numerical models of isothermal and thermomechanically coupled shallow ice sheets. See ice sheet modeling at UAF page.
ddec, a Matlab suite for stability sharts and other information on linear, periodic ODEs and DDEs
Supervised theses and projects by graduate students
Professional activities
I am a member of the:
At one time I wrote reviews for Mathematical Reviews.

---

Education
Mathematical Sciences Research Institute, Berkeley '97-'98. Postdoctoral Fellow.
Cornell University, Ithaca '97. Ph.D. Mathematics
Cornell University, Ithaca '95. M.S. Mathematics

California State University, Chico '91. B.S. Mathematics.
---
doc info